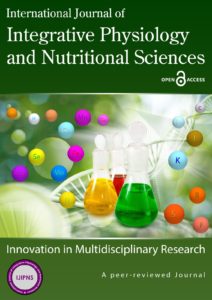 IJIPNS is a worldwide multidisciplinary, quarterly published, open access, peer-reviewed, online Physiological, Nutritional and Biological International Research Journal. The aim of IJIPNS is to serve as a means for updating the scientific knowledge of the International Researcher in the Nutritional and medical forum.
The Journal particularly aims to foster the dissemination of scientific information by publishing manuscripts related to current Physiological, Nutritional and Biological fields.
We started with a Mission to encourage contribution to Research in Sciences and Technology for achieving better future lives for all. We serve Science and Mankind at the highest levels of Professional Ethical Conduct.
The Journal welcomes the original research articles, reviews, short communications and case studies relevant to the various fields of Physiological, Nutritional and Biological Sciences.